USI Mercato WS3000/CB300 Snack and Beverage Combination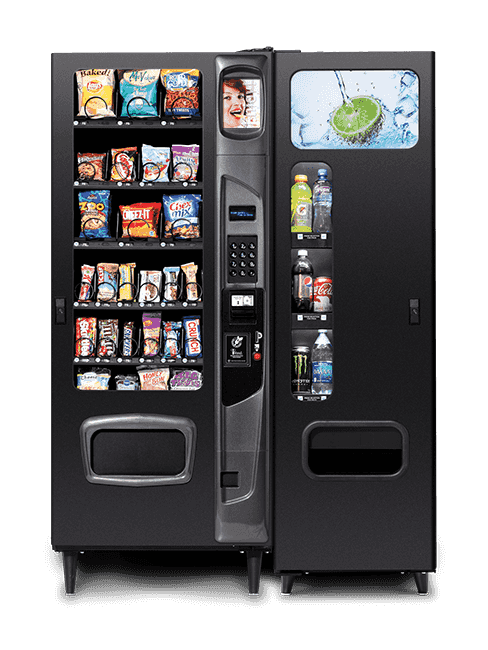 USI Mercato WS3000/CB300 Snack and Beverage Combination
Price: $5,795.00
Soda, Water, Juice, Candy, Snacks, Pastry and Sandwich Vending Machine
The Mercato WS3000 is an advanced candy/snack vending machine with six trays and 26 selections of snacks, pastries, candy, gum and mint in its standard configuration. The Mercato WS3000 attaches by cable to the USI selection CB300 Summit satellite vending machine which offers 6 selections of canned and/or bottled sodas, water, energy drinks, or fruit juice. Standard equipment includes one coin mechanism and bill acceptor on the Mercato WS3000 which also operates on the CB300 satellite. Credit card reader is optional. The Mercato WS3000/CB300 Summit satellite combination vending machine can be financed by USI/Inland Finance with zero down payment and up to 36 monthly payments of $205.50. Shorter loan terms, including ninety day interest free financing, is available. Five year parts warranty on CB300 compressor. Two year parts warranty on all other CB300 parts and all Mercato WS3000 parts. Free Des Moines based telephone technical support at: 1 800 833 4411.
Features and Specifications
Height: 72 inches. Width: 51.3 inches. Depth: 35-7/16 inches.
Mercato WS3000 optional ADA compliancy. CB300 is ADA compliant
I-Vend guaranteed delivery software on Mercato WS3000
Motor pairing capability on Mercato WS3000 for vending wide products
Individual price setting
Advanced cabinet door styling and touch screen interface options on Mercato WS3000
Large LED lighted point of sale window on Mercato WS3000
Free vend mode
Accountability display by selection
Optional custom graphics.